Giving Back to the Community
At Creative Developments we believe in giving back to the Arizona community and supporting causes near and dear to us.
We offer a 10-30% charity discount on all our services to charitable organizations that we support.
Do you represent an organization that is active in disease prevention, research and development or community awareness and support? If so, Contact Creative Developments to request a complementary link to your website that represents your cause on this page.
Efforts that we support include but are not limited to issues addressing:
Autism awareness
Parkinson's research
Cancer research
Rheumatoid arthritis
Emphysema
Cirrhosis
Multiple sclerosis
Alzheimer's disease (AD) and dementia
Support Autism Awareness:
Autism Speaks is dedicated to promoting solutions, across the spectrum and throughout the lifespan, for the needs of individuals with autism and their families through advocacy and support.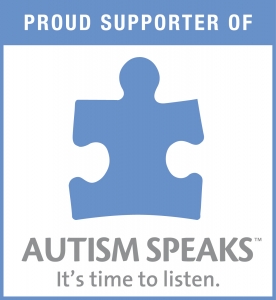 Visit Autism Speaks at: https://www.autismspeaks.org.
Support the Michael J. Fox Foundation:
The Michael J. Fox Foundation is dedicated to finding a cure for Parkinson's disease through an aggressively funded research agenda and to ensuring the development of improved therapies for those living with Parkinson's today.
Visit the Michael J. Fox Foundation at: https://www.michaeljfox.org.
Support the Breast Cancer Research Foundation (BCRF):
The Breast Cancer Research Foundation is a nonprofit organization committed to achieving prevention and a cure for breast cancer. We provide critical funding for cancer research worldwide to fuel advances in tumor biology, genetics, prevention, treatment, metastasis and survivorship. Ninety cents of every dollar donated to the Breast Cancer Research Foundation goes to supporting breast cancer research.
Visit the Breast Cancer Research Foundation at: https://www.bcrf.org.
The Arthritis Foundation:
The Arthritis Foundation is the Champion of Yes. Leading the fight for the arthritis community, the Arthritis Foundation helps conquer everyday battles through life-changing information and resources, access to optimal care, advancements in science and community connections. Our goal is to chart a winning course, guiding families in developing personalized plans for living a full life – and making each day another stride towards a cure. We also publish Arthritis Today, the award-winning magazine that reaches 4.2 million readers.
Visit the Arthritis Foundation at: http://www.arthritis.org.
Visit the MS News Channel:
Daily News for Neuros, Nurses & Savvy MSers.
Visit the MS News Channel.com: http://www.msnewschannel.com.