Creative Developments production and post-production company, located in Tempe, Arizona, can work with you to produce your entire video campaign. Working alongside of you and your team we can help manage your project from the pre-production stages to the production shoot itself to post-production, editing your video into the presentation you envisioned from the start. Working with your team and utilizing any helpful guidance materials you may provide including edit logs, storyboards and other production materials we can put together a production schedule, taking the project from conceptualization to final-cut ready for presentation or distribution.
Commercial Video Editing:
At Creative Developments our video editors can work with footage recorded from multiple cameras and audio devices, syncing your files in post-production. We can also optimize and enhance footage that is over or underexposed, eliminate camera shakes, remove blemishes and enhance your video footage using filters and other available enhancement tools. Our video editing team can work with layers, mattes and green screen footage, we can superimpose your footage and develop and incorporate your special effects footage, rendering out a professional video presentation as you foresee it.
Price for commercial video editing: $50.00-$75 an hour, cost dependent upon the estimated number of hours provided. Flat rate discounts are offered for high-volume projects. Additional reimbursement charges may be applied for any 3rd party materials purchased on behalf of the client to complete a given project. This may include After Effects templates, requested special effects plugins, commercial stock footage or materials not already owned by Creative Developments.
On-Location Video Production: Average cost can run $300-500 for each 1/2 day shoot and $600-1000 for each full day of video production per videographer. Price is dependent upon the experience of the videographer and any support team dispatched. Production time quoted includes travel time and 1/2 hour break for each half of day requested. Videographers may also be dispatched by the hour for shorter shoots and for extended hours. Note: additional travel charges may be applied for long distance location shoots. Learn more here.
Home Video Editing:
Creative Developments can take your home shot videos, eliminate all excess footage, synch the scenes together, apply spot editing to your audio and video and render out a video presentation that even a stranger can watch.  We can deliver your video in the format of your choice, be it on a Flash drive to insert into your smart TV, as streaming media to view on your YouTube or Vimeo channel, we can even develop a DVD with chapter menus and create a custom made cover and case.
We want you to absolutely love your home movies. This is why we go to great lengths to make your video editing project as fun and as heartfelt as possible. We encourage your involvement in the editing process. We may go so far as to invite you into the editing room and sit with us as we develop your footage into the final presentation you desire. No problem if you are a hands a off type. Your involvement is not mandatory but it is welcome.
Price for home video editing: $50.00 hourly. Discounts offered for high volume jobs.
Additional time may need to be applied for advanced editing requests such as motion tracking, brightness/contrast correction, audio optimization and color correcting.
Batch Capturing (Mini DV): $25 for every hour of footage captured and converted. Discounts offered for high volume jobs.
VOB/DVD format or VCR tape to Digital Conversion: $25 for every hour of VCR footage converted. Discounts offered for high volume jobs.
DVD Creation: $30 for the first DVD. $15 for each additional DVD (cost includes graphics for DVD case-holder)
We Are A BBB Accredited Business Located in Tempe, Arizona.
Video Gallery of Client Work
View samples of our video work, produced and edited by Creative Developments video editing team on this page or on our YouTube Channel.
Note: some videos may contain copyrighted content. These videos may only play on YouTube and can be played by clicking on the link within the video.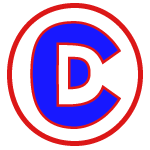 We're Here To Help Your Business Blast Off!
Through Creative Ideas, Innovation & Sheer Determination