OUR MISSION IS TO HARNESS OUR CREATIVITY INTO A VIABLE SOLUTION
Creative Developments is an all-purpose web design company offering new website development and site maintenance, internet marketing, search engine optimization (SEO), social media management and video editing. We provide on-line solutions with a creative edge. Located in Tempe, Arizona, we service Phoenix, Scottsdale, Paradise Valley, Mesa, Chandler, Glendale, Gilbert, the entire valley, Arizona and beyond.
FREE INITIAL CONSULTATION
Creative Developments provides a free initial in-office or phone consultation, answering questions and discussing ideas in regards to your project.
During this initial consultation we will advise you on the best way to proceed with your campaign be it a website build or video editing project, SEO assignment, internet marketing or social media management campaign. At the conclusion of this meeting you will receive an email summarizing our conversation and a quote estimating the time it will take to both initiate and complete your project.
Contact us for a free consultation. We offer a complimentary five point check of your internet presence that includes website examination, meta tag analysis, social media set-up status, local business directory inclusion status and a search engine placement review.
Note: On-site consultations at your location are available, limited to residents within a 25 mile radius of the metropolitan Phoenix areas, in and around the Loop 101 and 202 including Tempe, Mesa, Scottsdale, Chandler, Glendale, Gilbert and Paradise Valley Arizona. A $75.00 travel fee may be charged. This travel fee can be applied towards any any agreed upon, signed contract, deducted from the contract's concluding payment.
To inquire about our web design, video editing, internet marketing. SEO or social media management services for you or your business, call us at (480) 968-5096 or email dhannes@develop4u.com.
We Are A BBB Accredited Business Located in Tempe, Arizona.
ONE STOP FOR ALL SOLUTIONS:
Whatever your on-line, internet related needs may be, Creative Developments offers a solution, be it for all purpose web design, internet marketing, search engine optimization, social media management, video production and video editing services.

Web Design
No matter what screen size or device, rest assured your content will look amazing.
Web Development
We create new websites, provide upgrades and continuous web maintenance support.

Internet Marketing
Optimize and register your web pages for Search Engine Optimization (SEO).
Social Media Management
We can develop a social media marketing campaign that meets your needs and budget without taxing your time.

Video Editing
Video production and post-production; professional end results for any presentation.
All Purpose Post-Production
We offer commercial and home video production and post-production; rendering and conversion of video to the output format that you request.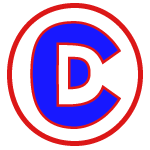 We're Here To Help Your Business Blast Off!
Through Creative Ideas, Innovation & Sheer Determination