WE OFFER A VARIETY OF CREATIVE SERVICES TO SUITE EVERY NEED
Creative Developments can custom build your website or create your site utilizing WordPress, a content management software application that would provide you both the benefit of a self-maintainable website and to tie your site into the WordPress plugin and blogging community for advanced functionality and internet marketing. For the large majority of our clients we recommend building a website using WordPress or similar content management software.
Creative Developments offers a wide array of Internet marketing services to our clients including search engine optimization (SEO), on-page optimization and off-page optimization. We can optimize the pages of your website and register your site and its sitemap on major search engines, Google, Bing and Yahoo so that your web site can be found organically on search engine result pages. In addition we can register your business and website on local business directories to develop and expand your online presence on Yelp, Google+, Foursquare and other major directories.
At Creative Developments we offer a social media management (SMM) package specific to each client's budget and needs. For clients that cannot take on the expense of a full time social media director, we offer a campaign managed for as little as $50 a week or $200.00 a month for daily syndication with additional costs invested in engagement and outreach campaigns.
Creative Developments production and post-production company can work with you to produce your entire video campaign. Working alongside of you and your team we can help manage your project from the pre-production stages to the production shoot itself to post-production, editing your video into the presentation you envisioned from the start. Working with your team and utilizing any helpful guidance materials you may provide including edit logs, storyboards and other production materials we can put together a production schedule, taking the project from conceptualization to final-cut ready for presentation or distribution.
The Right Team For The Right Solution. Every Time.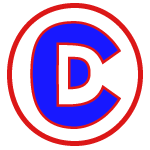 We're Here To Help Your Business Blast Off!
Through Creative Ideas, Innovation & Sheer Determination