Creative Developments video editing facilities located in Tempe Arizona can take your video footage and convert it into a polished and professional video presentation be it for a home video presentation, commercial video or a professional presentation for streaming on the web or smart TV. We can deliver you a final cut of your presentation on DVD, post a copy on-line to your video channel or deliver it in any rendered out video format your specify.
View samples of our video work, produced and edited by Creative Developments video editing team on this page or on our YouTube Channel.
Note: some videos may contain copyrighted content. These videos may only play on YouTube and can be played by clicking on the link within the video.
Click here for more info on our video editing services.
All videos were produced and edited by Creative Developments in Tempe, Arizona for the client, DHL Express Customer Relations Center located in Tempe, Arizona and DHL Costa Rica. Each video presentation is composed of a sequence of slideshows, an outtakes video of the staff, closing credits and an After Effects epilogue video post-credits. Note: videos must be viewed on YouTube due to copyright restrictions on the sound tracks for the slideshows.
DHL 2017 EOS OPEN – FULL REEL
DHL 2016 Presentation Video
DHL 2017: Costa Rica – FULL REEL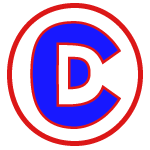 We're Here To Help Your Business Blast Off!
Through Creative Ideas, Innovation & Sheer Determination